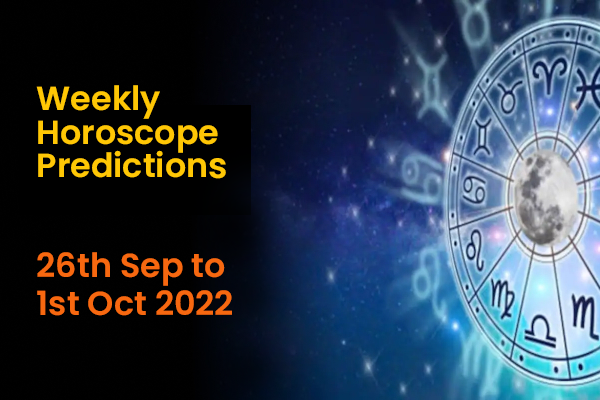 Weekly horoscope predictions are a sure-shot way for taking up preparations for the future. Most of us wish to read horoscope predictions which are accurate and informative. Thus, InstaAstro's Weekly Horoscope Predictions by Astro Pinky for the week of 26th September to 1st October 2022 are curated keeping in mind these criteria.
Weekly Horoscope Predictions
Scroll down to your sign and read what's in store for you this week!
Aries
According to your weekly horoscope predictions, this week will be an emotional week for you. Due to some unresolved personal issues, you will feel extremely low and sad. There are also some digestive issues on your cards, and it is advisable to be cautious about what you consume. With the coming of this week, you'll learn how to control your expenses, some of your essential tasks will reach completion, you will receive appreciation and support from your loved ones who will recognise your hard work, and there might be some issues with your partner. So, it would be best not to lose your patience and be careful of the things happening around you.
Taurus
This week, some significant ideas will come to you, and if you use these in your future planning, then it will be very beneficial to you. Although you will be feeling relatively calm and your anger issues will resolve themselves, there will be some financial issues which will spoil your mood. Moreover, there are chances to receive some positive news from your children's end. There are also chances to start a new relationship.
Gemini
Per your weekly horoscope predictions, some planetary positions will bring good things to you, but some other combinations of planets will make way for unfavourable outcomes. These inopportune situations will make you feel emotionally weak, low, and disheartened. It is advisable to pay attention to the environment at your home and try to alleviate the issues. Also, you might be planning to change the look of your home. It would be best to engage in these plans by the end of this week. New opportunities are coming up for you in your career, and it's time to grab them as soon as they come. It would be best to be careful about expenses since most of them may be dedicated to legal matters or lawyers.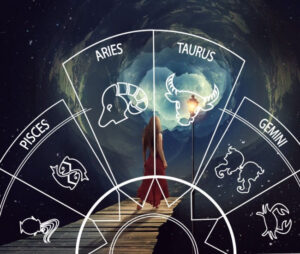 Cancer
For you, this week will be all about travelling. There will be plans for short trips and longer trips which will enable you to spend some time out of your home. Also, there are chances for you to earn a good amount of money from a property deal. There might be some issues with your spouse which will make you feel lonely, but you will be able to overcome them. Another unfortunate aspect of this week is your mother's deteriorating health, and you will have to visit various hospitals for her.
Leo
A positive week in terms of new ways of income, this week will present you with chances to earn money from different sources. Your weekly horoscope predictions predict that your efforts will bring results, and I'm your professional area; your seniors and colleagues will recognise your hard work. This will earn you lots of hard work, appreciation, and respect. If you have been facing some issues for the last few months, this week will relieve you of these challenges.
Virgo
Virgo natives can expect an overall positive week that will bring many happy things for them, such as receiving some unexpected amount of money, appreciation at the workplace, and support from loved ones. In addition, if you see a rise in issues in your married life, then someone from your family will rise to the occasion and help you solve these obstacles. However, in terms of your emotional stability, this week might be rocky.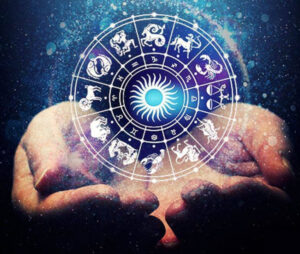 Also Read: 5 Zodiac Signs That Adore Cuddling
Libra
A lot of spending is coming up for you, and you need to work on your plans to buy a new house or vehicle. Although there are financial issues, you might receive some amount of money from a woman in your life. This woman can be your partner, friend, mother, or sister. At the beginning of the week, there might be issues with your in-laws, but it will help to remember that God is with you. With regard to your workplace, there might be some issues. So, make sure to stay aware of your surroundings. In addition, you may experience some accidents, fights, or arguments, so you are urged to take care of yourself.
Scorpio
Your weekly horoscope predictions say that you will receive some award or positive news which will pave a new way in your career. However, even after receiving this positive news, you may feel unmotivated. This feeling will creep its way into your close relationships, and you may feel detached from one of your loved ones. Also, your enemies or haters might pray for your downfall and work towards harming your reputation. But, it would be best if you remembered that the almighty would save you from challenges. So, surrender yourself to Him and let better things come to you.
Sagittarius
This week, your intuition or sixth sense is exceptionally active. You will feel in tune with the things around you, and this will make your week better. There might be a lot of pressure at your workplace, but you know how to work under this stress. Your efforts and hard work will surprise everyone, including you. Besides this, money is a significant issue in your life, and if you have some money stuck somewhere, then it is advisable to keep patience.
Capricorn
Your weekly horoscope predictions suggest you visit a place of pilgrimage to receive good vibes from there. Luck is there to support you, but you must not let go of your efforts. This week, some substantial changes are coming your way, which will help you build a successful career. If you have some plans that are dedicated to your job, you should start working on them as soon as possible. It is advisable to work alone as others might have an adverse impact on these ideas.
Aquarius
This week will not be very positive for you, and you might face struggles for the majority of it. It is advisable to be careful of what is going on around you. Furthermore, you feel that you're stuck in situations. But, you cannot keep out of these circumstances due to your emotional nature. However, it would be best to let go of your emotions and be strong. This week, you might be able to invest in a new property, land, or vehicle. Also, there might be some severe issues with your spouse and in-laws.
Pisces
Per your weekly horoscope predictions, you may experience problems with your spouse, in-laws, and siblings. It would be best to lay low, avoid these situations, focus on how to change the circumstances, and keep yourself calm. Moreover, it is advisable to keep up with the excellent work and not let some minor issues derail you from your purpose. Know that all things pass with time, and your problems shall end soon too.
Are you looking for honest horoscope predictions? Then InstaAstro's astrologers can provide you with what you seek! So head to our website and get in touch with some of the most experienced astrologers from India!