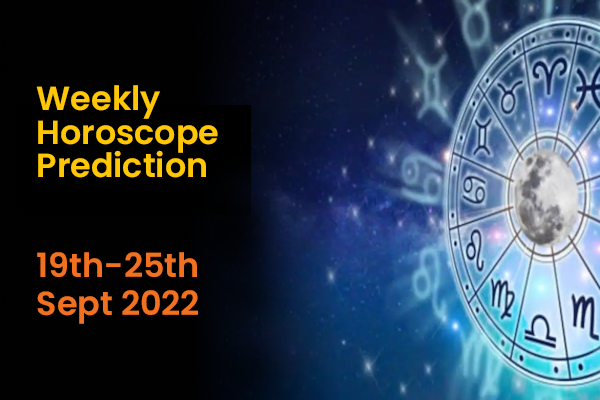 One of the best ways to prepare oneself for the future is through horoscope predictions. Of course, nobody knows what the future has in store for us, but sometimes predictions made regarding our future can be comforting and helpful. Keeping this in mind, InstaAstro is here with its authentic weekly horoscope predictions by Astro Pinky!
Gear up for the week and know what this week has in store for you!
Weekly Horoscope Predictions
Sometimes all we crave is some guidance and magic! So if you're one of those people who can't help but search desperately for their future predictions, then we're here with just what you need!
Scroll down to your sign and read how this week will unfold.
Aries
In this very positive and fulfilling week, you will be able to succeed in a particular task that has been bothering you for a long time. Your weekly horoscope predictions say that you need to be careful about your money and to who you send it. It is advisable not to lend money to anyone as they might not repay it to you. Besides this, your week will be calm, peaceful, and happy. You will be relaxed and get opportunities to spend time with your loved ones. However, some conflicts and arguments with your loved ones may cause emotional turmoil in you. Therefore, it would be best if you handled this week calmly. 
Taurus
A lucky week for finances, this week will help you welcome some amount of cash which will make you happy. Also, this week's predictions say some problems with your partner may exist. It is seen that your anger issues are the reason for your unhappiness. If you're planning to renovate your house or modify your vehicle, now is the best time to do it. Your expenses are at an all-time high, and this causes significant issues with respect to money. Moreover, you may also face some issues in your professional life.
Gemini
According to their weekly horoscope predictions, Geminis expect to achieve something huge this week. There are also chances of the blossoming of new love and short trips. However, you should avoid engaging in other people's issues as it might have you end up in a big mess that will have you visit the police station or court. Also, Mercury is retrograde, which means you will have an overall cheerful mood this week.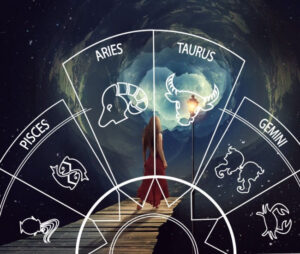 Cancer
If you've been waiting for peace and contentment, you will have to put in a lot of hard work to achieve it. This week you may receive a good amount of money that will uplift your moods. Also, there are some urgent matters, such as a few paper works, that need your immediate attention. It is advisable to take care of your electronic devices. Your weekly horoscope predictions point towards issues with your partner, as you may have displeased them in some manner.
Leo
If you're a lawyer or in the field of law in some way, then you should work on your arguing skill. You have been feeling pretty uncomfortable this week, and there are many emotional moments. However, your issues are not bigger than you, and you can overcome them with extra effort.
Virgo
This week, your inner child is at its peak. Due to this, you crave a lot of attention from people but still feel unloved even after getting it. Therefore, it would be best if you started focusing on behaving in a better way so that people don't give up on you and your childish demeanour. All your issues, including those related to your health, your spouse or partner, and your finances, will get you back on track, improving your mood substantially.
Also Read: Horoscope Prediction for Year 2022
Libra
Libra-born individuals should concentrate on their health. According to your weekly horoscope predictions, there will be a hike in your expenses due to medical bills, medicines, and other health issues. It is predicted that you may receive a significant amount of money, and you should plan how to invest it. It is advisable to use public transport rather than your own as you may fall prey to accidents. It would be best to pay attention to your sleep schedule and get as much sleep as possible.
Scorpio
This week is going to be extremely lucky and favourable for you. Your plans and decisions will work out in your favour, but you have to be careful, or else there may be some battles in all areas of your life. This week, it is advisable to think logically rather than emotionally, identify the ones hampering your reputation and remove them from your life. Moreover, some issues in your professional life and with your spouse may make you feel low, unmotivated, and discouraged.
Sagittarius
In terms of relationships and love, your weekly horoscope predictions are in your favour. Though you will be surrounded by lots of love, affection, and kindness, it is advisable to be careful. Moreover, through your skills, you will be able to solve a significant issue relating to your profession. It is advisable to also look for opportunities to have an extra income.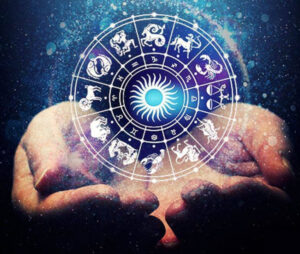 Capricorn
If you wish to switch your profession or career, then now is the perfect time for it. This week will be fruitful if you implement all your plans rather than just thinking about them. In addition, it is advisable to engage in some hard work or areas of study which will help you grow your career.
Aquarius
According to your weekly horoscope predictions, you should engage in some new business as your plans are unshakable, and you will succeed in your endeavours. God and life present rewards for your hard work, so be grateful and accept it. Furthermore, if you're planning to invest in a new property or vehicle, this week is predicted to be lucky. Also, if you feel unmotivated or lonely, you should spend time with yourself and cultivate patience.
Pisces
This week your spouse will become the reason for your unhappiness. There will be a rise in trouble which will exhaust you to the core, and you will feel like giving up. However, it would be best if you remember that you make your destiny and can overcome these hardships. It would be best if you discard all thoughts of being stuck, as these will affect your mental peace. It would be best to be cheery with the people who love you, appreciate their concerns, and be there for them.
Also Read: Monthly Horoscope Predictions For September 2022
To get personalised weekly horoscope predictions, head to our website and get in touch with some of the best astrologers in India!